We are excited to announce the launch of our T.C. Steele Historic Trail progressive web app. The app features seven Indiana passport sites where T.C. Steele lived, worked, and painted during his lifetime.
The progressive web app (referred to as an app or PWA) works on any platform that uses a standards-compliant browser, including desktop and mobile devices.
Visitors at each virtual site on the historic trail will be able to enhance their experience at the specific location they are visiting and have at their fingertips a wealth of additional knowledge not only about Steele, but of each location and other nearby areas of interest.
The interactive App has a "passport" feature for trail enthusiasts who pursue having all 7 geographic locations and click on the electronic stamp while at the approved locations along the trail. Trail visitors who physically visit all 7 sites and check in using the electronic passport feature, will received a signed certificate upon completion.
Let's hit the trail!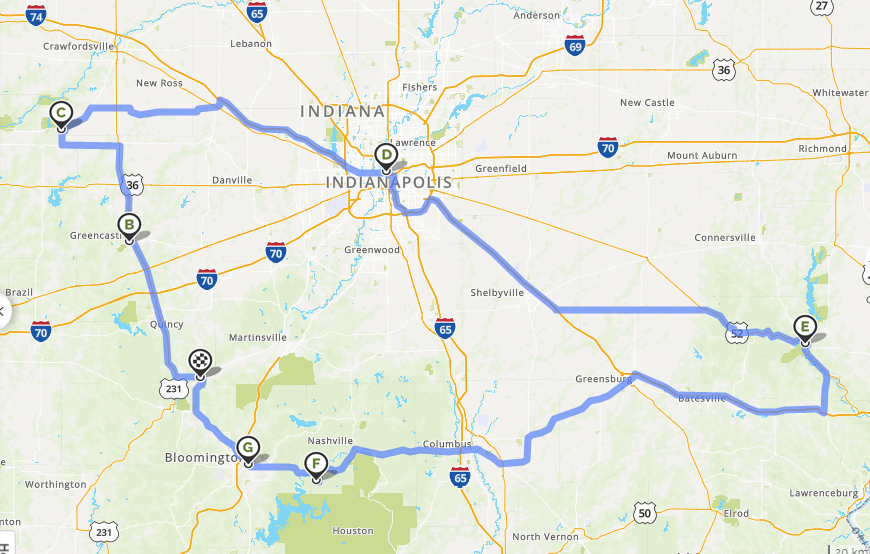 A: Gosport: Birthplace
B: Greencastle: DePauw University (Indiana Asbury University)
C: Waveland: Boyhood Home
D: Indianapolis: Tinker-Talbott Place
E: Brookville and Metamora: The Hermitage
F: Nashville: House of the Singing Winds
G: Bloomington: Franklin Hall at Indiana University